As a seasoned mom and an unofficial Squishmallow collector (thanks to my little ones), I've had my fair share of scouring different retail locations and online marketplaces to find these irresistibly soft and cute plush toys. With their marshmallow-like texture and an adorable variety of characters, it's no wonder that Squishmallows have taken the world by storm.
If you're new to the Squishmallow scene, finding the right place to buy them may seem daunting. Different retailers offer varying selections, and prices can range widely depending on the size and rarity of the Squishmallow character.
But worry not, I'm here to share my insider tips on where to find Squishmallows and what you might expect to pay. Let's get into it!
Where to Buy Squishmallows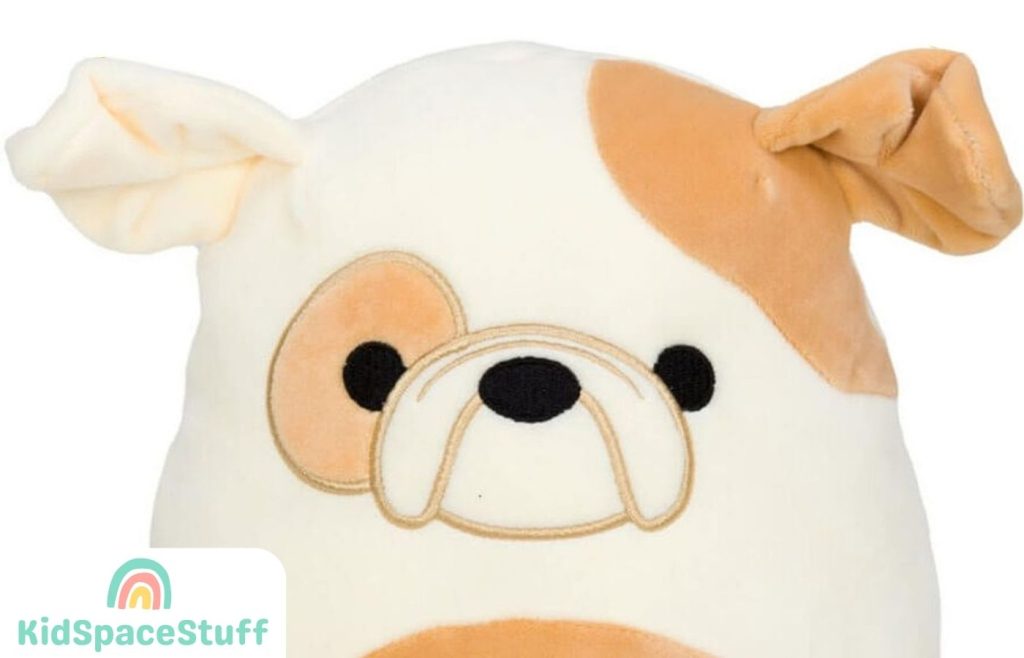 Retail Stores
One of the most straightforward ways to buy regular or giant Squishmallows is to head to your local brick-and-mortar stores. I've personally had good luck finding them in the following stores:
Big Box Retailers: Stores like Walmart and Target often stock Squishmallows, particularly in their toys and seasonal sections. It's not uncommon to find themed Squishmallows during holiday seasons like Easter, Halloween, or Christmas.
Grocery Stores: Surprisingly, some grocery chains also carry Squishmallows. Stores like Kroger, for instance, often have a small selection in their home goods or seasonal aisles.
Drugstores: Chains such as Walgreens and CVS frequently have Squishmallows in their toy sections. I've found these locations particularly useful for snagging smaller-sized Squishmallows, perfect for little hands or on-the-go comfort.
Specialty Stores: Stores like Claire's, Learning Express, and Hallmark have been known to stock Squishmallows, especially those characters that are a bit harder to find.
Shopping in-store offers the advantage of seeing and feeling the Squishmallow before you buy. Plus, there's the joy of the hunt and the thrill of finding a sought-after character on the shelves. However, it's worth noting that inventory varies greatly between locations, so it's always a bit of a treasure hunt.
Online Marketplaces
Shopping online offers the convenience of browsing from home and accessing a broader range of Squishmallows. Here are a few places you might want to check:
Retailer Websites: If you can't find the Squishmallow you're looking for in-store, check the retailer's website. Walmart, Target, and Walgreens often have a larger online inventory.
Amazon: Amazon has an extensive selection of Squishmallows from various sellers. Be sure to check the seller ratings and reviews to ensure you're buying from a reputable source.
eBay: If you're hunting for a rare or discontinued Squishmallow, eBay might be your best bet. Remember, prices can significantly inflate for rare characters, so bid wisely!
Facebook Marketplace and Mercari: These peer-to-peer selling platforms often have Squishmallows listed, including some rarer finds. As always, verify the seller's reliability and consider the safety of meetups if buying from Facebook Marketplace.
Direct from the Manufacturer
Buying directly from the manufacturer, Kellytoy, is another excellent option. You can find Squishmallows on the official website, where they frequently release new collections. Remember to act quickly, as popular characters often sell out fast!
Where to Buy Squishmallows Online
If you're looking to purchase a super soft stuffed animal online, your best bet is Amazon.
Amazon routinely has the best prices on Squishmallows and they also have many different Squishmallow alternatives you can buy.
Here's a great video that might help you on your hunt!
How Much Do Squishmallows Cost?
Squishmallows come in a range of sizes, from tiny clip-ons to massive 24-inch cuddle buddies, and the prices reflect this. Here's a general guideline:
Clip-ons (3.5 inches): These tiny Squishmallows are perfect for clipping onto backpacks or using as keychains. They typically cost around $5-7.
Small Squishmallows (8 inches): These are a great size for small children or for those looking for a portable friend. They typically cost between $10-15.
Medium Squishmallows (12-16 inches): These Squishmallows are great for hugging and cuddling and typically range from $20-30.
Large Squishmallows (20-24 inches): The largest of the Squishmallows, these massive plush toys can double as a pillow or a soft piece of

room

decor. They typically cost anywhere from $40-60.
Just note that these prices are approximate and can vary based on the retailer and the character's rarity, I've found the prices can vary quite a bit. For instance, a rare or discontinued Squishmallow may fetch higher prices on resale platforms like eBay or Mercari.
I highly advise setting a budget before diving into your Squishmallow hunt to avoid overspending.
Final Thoughts
Whether you prefer the convenience of online shopping or the thrill of an in-store treasure hunt, there are plenty of places to find Squishmallows.
From big-box retailers to online marketplaces, these lovable, squishy companions are more accessible than ever. With a little patience and a keen eye, you'll be able to grow your Squishmallow collection in no time.
As for cost, while Squishmallows can be an investment, especially if you or your little ones catch the collector's bug, they're more than just a plush toy. They're comfort objects, imaginary friends, and often become part of cherished childhood memories. As a mom, I can say it's a joy to see the comfort and happiness these simple toys bring to my children.
So, happy Squishmallow hunting! May your endeavors lead you to the squishy companion you or your loved ones have been dreaming of.
Looking for other Squishmallow help? Check out these guides!
KidSpaceStuff is a site dedicated to helping parents find the best interior design, activities, and inspiration for their kids.