Are you on the hunt for pillows that provide the same level of comfort and softness as Squishmallows? Look no further!
For those who may not know, Squishmallows are a line of plush toys known for their ultra-soft texture, perfect for cuddling and providing comfort. Many people have fallen in love with this feeling, desiring their own pillows to have the same characteristics, leading to the demand for Squishmallow-like pillows.
In this article, I'll explore some options for pillows that resemble the beloved Squishmallows in both comfort and coziness. Let's dig in!
KEY TAKEAWAYS:
Some of the best pillows that feel like squishmallows include Buffy Cloud Pillows, Mainstay Squishy Pillow, and Mushy Pillows.
These pillows all offer similar comfort and super soft feel that squishmallows feature and are perfect for kids.
These pillows all offer similar comfort and super soft feel that squishmallows feature and are perfect for kids.
Pillows That Feel Like Squishmallows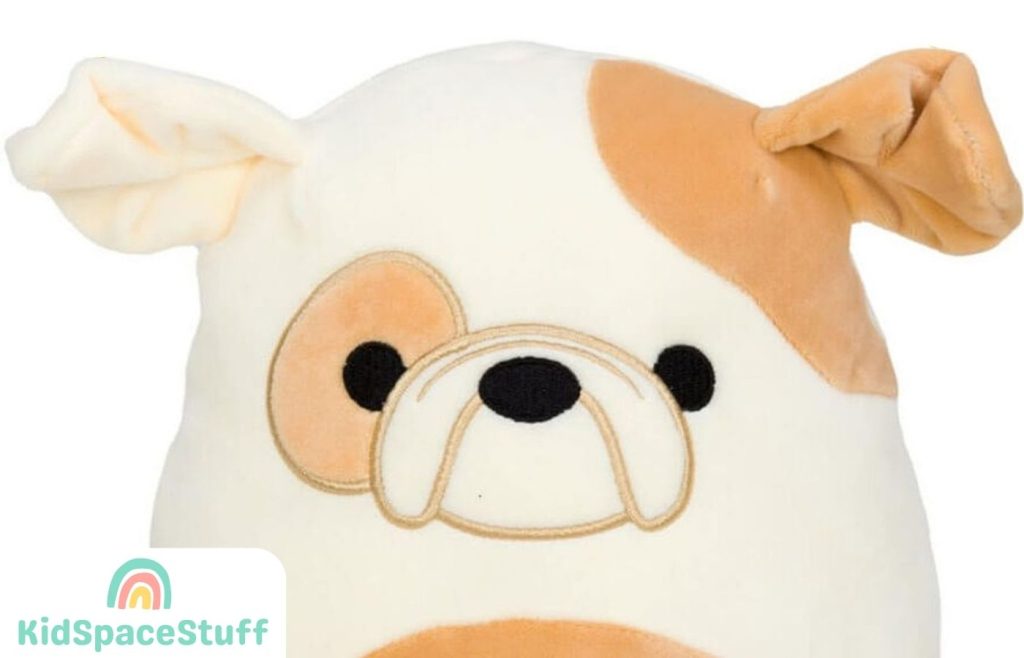 Buffy Cloud Pillows
I recently discovered the Buffy Cloud Pillow, which is a perfect addition to my collection of marshmallow-like pillows. They're filled with a soft, hypoallergenic synthetic filling and encased with 100% cotton, making them super comfortable and safe for head and neck support.
The Buffy Cloud Pillow is also great for adding a touch of softness and decor to my bedroom or living area. This pillow is most similar to squishmallows and I highly recommend them!
Mainstay Squishy Pillow
Walmart's Mainstay Squishy Pillow is another excellent option for those who love the feel of Squishmallows.
They're round and approximately 24″ in diameter, making them ideal for lounging and snuggling. The soft and squishy material is perfect for supporting my head and neck while I relax. I've got four of these pillows in our playroom, and they're a huge hit with the kids!
While they don't offer the same design as squishmallow pillows, they are super comfy at a fraction of the price.
Just like squishmallow pillows are easy to wash – so are these!
ARELUX Plush Pillows
ARELUX Pillows offer a great combination of softness and support for my head and neck. Their unique filling provides a marshmallow-like feel, making them incredibly comfortable to sleep on or use for decoration. I particularly love how the hypoallergenic synthetic filling ensures that they're safe for everyone in my household.
Best of all, there are numerous designs that your kids will love!
Ikea Pillows
Ikea offers a variety of soft, squishy pillows that provide the same marshmallow-like feel as Squishmallows. They're perfect for adding a touch of coziness and comfort to my bedroom or living area while also supporting my head and neck. Plus, their array of designs allows me to find the perfect match for my decor!
Types of Squishmallow-Inspired Pillows
I recently came across a variety of plush pillows that feel similar to Squishmallows. These pillows are just as soft, comfortable, and perfect for snuggling or sleeping on. Let me share a few of my favorites with you.
One type of pillow that resembles a Squishmallow is the Buffy Cloud Pillow. This pillow is filled with hypoallergenic polyester fiber and covered in a soft, stretchy fabric. The combination makes for a soft, marshmallow-like feel, perfect for resting your head. Plus, the hypoallergenic aspect is a bonus for those with allergy concerns.
Another option is the Mushy Pillow, which is filled with a synthetic filling and housed in 100% cotton. Its softness and comfort are reminiscent of a squishmallow, and it's available in a standard 20″ x 28″ size. The 2″ gusset around the edges adds some structure and support while sleeping.
Not only are these pillows reminiscent of Squishmallows, but they also have added benefits:
Hypoallergenic: Filled with synthetic materials, these pillows are great for individuals with allergies or sensitivities to down or other natural fills.
Polyester Fiber: This material is known for its durability and softness, making it an ideal choice for plush pillows that maintain their shape over time. This is one of the main fabrics in Squishmallows which is why many similar pillows feature it.
Cotton: As a natural and breathable material, cotton provides a comfortable cover for these Squishmallow-inspired pillows.
In my search, I found Squishmallow-inspired pillows to be perfect for adults and children alike. Their soft, plush fill mimics the sensation of the original Squishmallows—a welcome addition to any bed or cozy corner..
Looking for a new name for your squishmallow? Check out these names for stuffed animals!
Curious about why squishmallows have become so popular? Check out the video below!
Frequently Asked Questions
What are the best alternatives to Squishmallow pillows?
There are several alternatives to Squishmallow pillows that provide a similar soft and squishy feel. Some noteworthy options include pillows from Miniso, which are made from the same kind of fabric and have a "kawaii" look to them. They are also not very expensive.
Are there any adult-sized marshmallow pillows?
Yes, there are adult-sized pillows that mimic the feel and texture of giant Squishmallows. Some brands offer larger pillows, usually designed for lounging or decorative purposes, rather than sleeping. You might need to browse different stores to find the perfect adult-sized marshmallow pillow for your needs.
Where can I buy pillows similar to Squishmallows in bulk?
If you're looking to buy pillows similar to Squishmallows in bulk, you may want to check out wholesale options or online retailers such as Amazon or eBay. Sometimes, buying in larger quantities can help you secure discounts on the prices.
How do the sizes of Squishmallow-like pillows vary?
The sizes of Squishmallow-like pillows can vary greatly, depending on the brand and intended use. Some pillows are designed to be small, plush, and cute collectibles, while others are larger and meant for decorative or lounging purposes. It's essential to check the dimensions before purchasing to ensure that you get a pillow of your desired size.
What materials make these pillows so soft and squishy?
The soft and squishy texture of Squishmallow-like pillows usually comes from using materials such as polyester fibers or memory foam. These materials provide a plush, comfortable feel and allow the pillows to maintain their shape after being squeezed.
Are pillowcases available for these types of pillows?
Pillowcases may be available for some Squishmallow-like pillows, especially if they are designed to be used as conventional sleeping pillows. In most cases, though, these pillows feature a soft, plush fabric integrated into the pillow itself, and a separate pillowcase might not be necessary or available. However, you can always try looking for custom or DIY pillowcase options if you want to protect your pillow or change its appearance.
Final Thoughts
Overall, there are a few great pillows that feel like squishmallows that I recommend.
First, you'll definitely want to check out the Buffy Cloud Pillows. These are a pillow that you can squish, hug, and snuggle with at a decent price.
If these aren't your vibe – I recommend the Mainstay Squishy Pillow. These offer a similar feel at a great price.
If you're not sure where to buy Squishmallows or their alternatives, there are plenty of options!
KidSpaceStuff is a site dedicated to helping parents find the best interior design, activities, and inspiration for their kids.