Now, What Age Do Kids Get Tetanus Shot?
Understanding Tetanus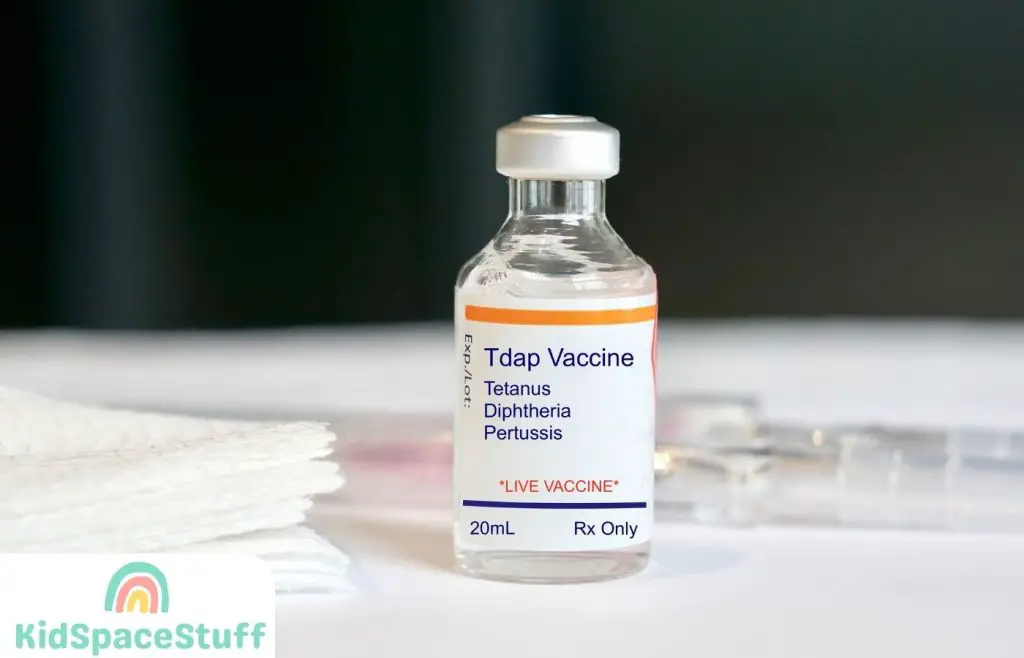 Tetanus Vaccination for Kids
Recommended Age for Tetanus Shots
Baby Stage
First shot at two months old
Second shot at four months old
A third shot at six months old
Toddler Stage
Fourth shot between 15-18 months old
Before Starting School
Fifth shot between 4-6 years old
As they grow up 
They'll get booster shots every ten years to keep the protection going.
Common Concerns & Questions
Side Effects: Most kids don't have any problems, but some might experience pain, redness, or swelling at the injection site.
Effectiveness: How long does the protection last? Typically, booster shots are needed every 10 years.
Interactions: Is it safe to get with other vaccines? Yes, the DTaP can be given alongside other vaccinations.
What To Do If Your Kid Is Exposed To Tetanus?
#1: Evaluate the Wound 
#2: Clean the Wound 
#3: Seek Medical Attention 
#4: Check Vaccination Records 
#5: Follow Medical Advice 
#6: Monitor for Symptoms 
#7: Prevent Future Exposures
Final Thoughts
KidSpaceStuff is a site dedicated to helping parents find the best interior design, activities, and inspiration for their kids.