Pets can bring immense joy and invaluable life lessons to a household. Among them, puppies stand out as endearing, playful, and perfect for teaching responsibility to children. However, introducing a puppy to the family can be even more special when done as a surprise. 
In this article, we'll guide you on how to surprise your kids with a new puppy, making it a memorable experience. Get ready to make memories that will last forever!
Here's How To Surprise Kids With a Puppy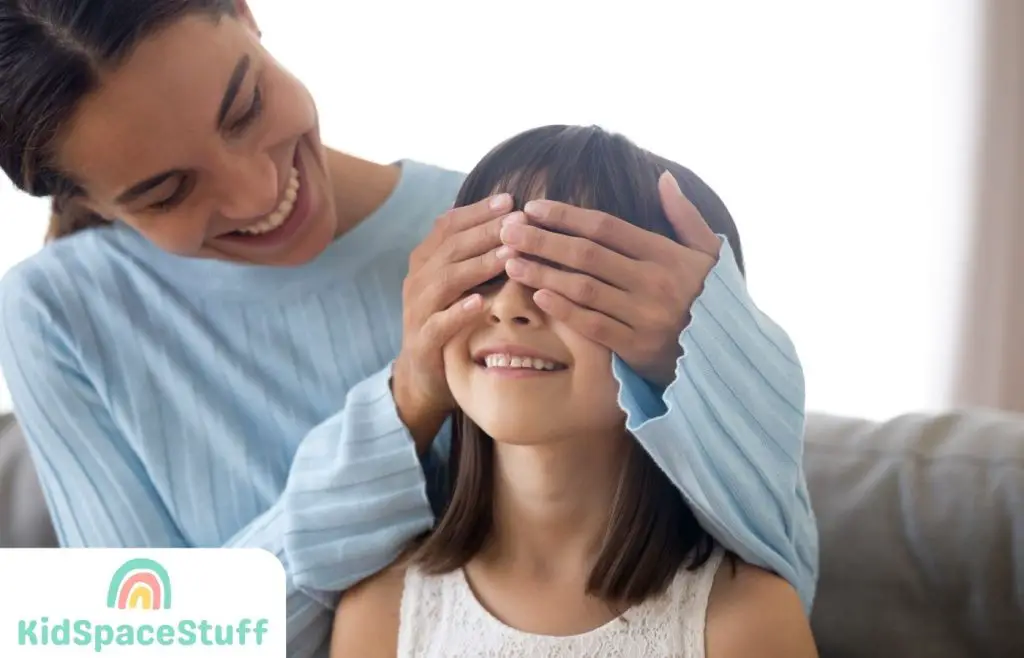 Surprise #1: Room Surprise
Hide the puppy in a room that your child frequently visits, such as their bedroom or playroom. When they enter the room, they'll be surprised and overjoyed to discover the adorable puppy waiting for them.
Surprise #2: Disguised Gift
Arrange for a family member or friend to bring the puppy over, disguised as an unrelated item. For example, they could wrap the puppy in a box like a present. When your child opens it, they'll be amazed to find the puppy inside.
Surprise #3: Shelter Visit
Take your child to an animal shelter and let them choose their puppy. This surprise brings joy and teaches your child about the importance of adoption and giving a loving home to a shelter animal.
Surprise #4: Neighbor Surprise
If you know a neighbor who has puppies, you can ask them if your child can visit. Coordinate with your neighbor to surprise your child with one of their puppies as a gift. This surprise can create a heartwarming and memorable experience for your child.
Surprise #5: Puppy Balloon Surprise
Bring home a puppy-shaped balloon that contains all the details about getting a real puppy, such as the breed, size, and other relevant information. This creative surprise not only builds anticipation but also allows you to discuss the responsibilities and excitement of having a new puppy.
These ideas offer different approaches to surprise your child with a puppy. Choose the one that suits your child's personality and preferences, and enjoy the magical moment when your child's face lights up with happiness upon meeting their new furry friend!
Understanding Your Kids' Pet-readiness
Assessing your kids' pet readiness is essential in introducing a new puppy to your family. 
Start by evaluating your children's maturity and responsibility levels. Can they handle feeding, exercising, or even training a pet? A good indicator is if they can consistently manage responsibilities like chores or homework. 
Next, observe their interest in dogs and other animals. Genuine, sustained interest and empathetic behavior towards animals are crucial. Consider teaching them about the responsibilities that come with pet ownership, such as feeding, grooming, healthcare, and the long-term commitment involved. 
Finally, try some practical experience, such as pet-sitting or fostering, to provide a realistic understanding of what caring for a puppy entails. Ensuring your kids are ready for a pet will not only smooth the transition for the puppy but also lay a strong foundation for a lifelong bond.
Choosing the Perfect Puppy
Choosing the perfect puppy involves several considerations to ensure a good fit for your family. Here's how to go about it:
Research

Dog Breeds
Every breed has unique traits, energy levels, and needs. Some breeds are better suited for families with young children, while others may require more exercise or have higher grooming needs. Researching and understanding these traits can help you make an informed decision.
Consider Your Living Conditions
Your living environment plays a significant role in the breed you choose. Large, active breeds need more space and exercise, so if you live in a small apartment, they might not be the best fit. On the other hand, smaller breeds or breeds with lower energy levels might be perfect for apartment living.
Choose a Reputable Source
Whether you choose to adopt from a shelter, a rescue group, or a reputable breeder, it's important to ensure that the puppy has been well cared for and is in good health. Avoid puppy mills and pet stores that source from them.
Health Checks and Immunizations
It's crucial to ensure that the puppy is healthy. A responsible breeder or rescue should provide health screenings and immunization records. If possible, meet the puppy's parents to get a sense of the puppy's potential size and temperament.
If you're thinking about which breed of puppy to buy, consider watching the video below:
Post-Surprise: Establishing a Routine
Once the initial excitement of surprising kids with a puppy settles, the real journey of pet ownership begins. It's crucial to establish a routine that ensures the well-being of the puppy and helps integrate them into the family dynamics. 
Importance of guiding your children in puppy care
1. Feeding routine
Explain the significance of establishing a consistent feeding schedule for the puppy. Teach the kids about the appropriate portion sizes and the importance of providing a balanced diet for the puppy's growth and health.
2. Training responsibilities
Emphasize the role of the kids in the puppy's training process. Encourage them to participate in teaching the puppy basic commands, such as sit, stay, and come. This helps the puppy learn and instills a sense of responsibility and involvement in the kids.
3. Playtime and exercise
Highlight the necessity of regular play and exercise for the puppy's physical and mental well-being. Encourage the children to engage in interactive play sessions with the puppy, using appropriate toys and activities that promote bonding and energy release.
The need for patience during the puppy's adjustment period
1. Explain the adjustment period
Help the kids understand that the puppy adapts to a new environment and needs time to feel comfortable and secure. Teach them to be patient, understanding, and gentle with the puppy as it learns to navigate its new home.
2. Demonstrate empathy
Encourage the children to empathize with the puppy's feelings and needs. Teach them to recognize signs of stress or fear and provide a supportive and nurturing environment to help the puppy adjust.
Encouraging your kids to take part in training the puppy
1. Reinforce responsibility
Remind the kids that owning a puppy requires ongoing care and responsibility. Encourage them to actively participate in training, grooming, and other aspects of puppy care. This involvement will deepen the bond between the kids and the puppy and instill valuable life skills.
2. Celebrate achievements
Recognize and celebrate the kids' efforts in training and caring for the puppy. Positive reinforcement and praise will motivate them to remain responsible and dedicated to the puppy's well-being.
Final Thoughts
Surprising kids with a puppy is a memorable and heartwarming experience that brings immeasurable joy to the entire family. Throughout this guide, we have explored the key steps and considerations involved in successfully surprising kids with a puppy, from assessing their readiness for pet ownership to choosing the perfect furry companion and planning the surprise.
Enjoy the incredible journey of surprising your kids with a puppy and the wonderful experiences that await you all.
KidSpaceStuff is a site dedicated to helping parents find the best interior design, activities, and inspiration for their kids.