As a mom who's been through many holiday seasons, I can attest that the days leading up to Christmas are often filled with as much excitement and anticipation as the day itself—especially for children.
Over the years, I've found that having a Christmas countdown can add to the magic, giving kids a fun and tangible way to track the days until Santa's arrival. Plus, it's a fantastic opportunity to create lasting family memories.
So, without further ado, here are some Christmas countdown ideas I've gathered from my experiences.
The Classic Advent Calendar
We can't talk about Christmas countdowns without mentioning the classic Advent calendar.
From the simplest paper calendars with windows revealing a picture for each day to elaborate wooden boxes filled with tiny gifts or activities, there's an Advent calendar to suit every family.
For an extra special touch, consider making your own Advent calendar. Fill each day with small treats, notes, or activity suggestions. This gives you the chance to customize the contents to your child's interests and the traditions of your family.
Here are some great examples!
Christmas Book Countdown
Another favorite countdown idea in our household is the Christmas book countdown. Starting on December 1st, wrap up 24 Christmas-themed books. Each night, let your child unwrap one to read as a bedtime story. This is a wonderful way to wind down each evening, fostering a love of reading and adding a dash of Christmas magic to every day.
The books don't have to be new—some can be favorites from your own childhood or ones you've read together in past years. The joy lies in the anticipation and the shared reading time.
Crafty Countdown
If your kids are crafty, why not incorporate that into your Christmas countdown? Prepare 24 simple holiday-themed crafts for each day leading up to Christmas.
The crafts don't have to be complicated. Think homemade ornaments, paper snowflakes, or pinecone elves. Not only does this countdown method provide a fun daily activity, but it also helps build a collection of holiday decorations that you can cherish for years to come.
Here are some fun ideas to help you get started!
Countdown Chain
Another classic is the Christmas countdown chain. This can be as simple as links of red and green construction paper, with one link removed each day, or you can add a twist.
For instance, inside each link, you could include a note with an activity for the day, a Christmas joke, or a prompt for a good deed to be done. This makes each day's countdown interactive and enriching.
Christmas Movie Countdown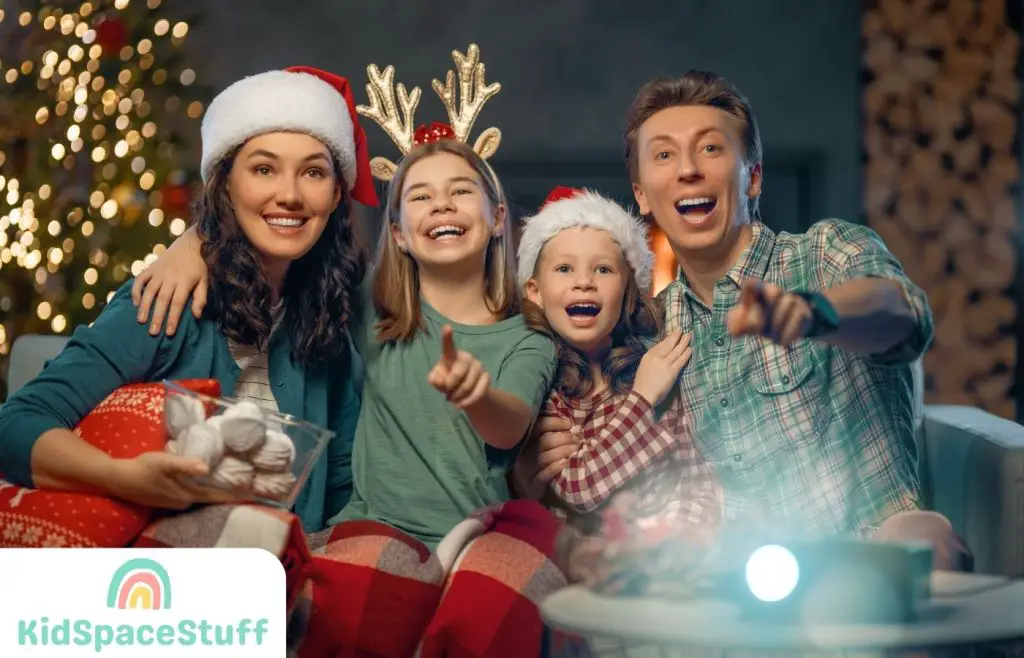 For the movie buffs, a Christmas movie countdown can be a hit. Curate a list of 24 Christmas movies to watch—one for each day of December until Christmas.
This can include a mix of kid-friendly classics, animated specials, and maybe even a few holiday rom-coms for the grown-ups. Grab some popcorn, snuggle up on the sofa, and enjoy a festive movie night each evening.
Christmas Countdown Box
The Christmas countdown box takes the Advent calendar idea a step further. Instead of opening a window or a door, your child will open a small box or envelope each day.
Inside, you could place a tiny trinket, a sweet treat, or an activity card suggesting things like "bake Christmas cookies," "write a letter to Santa," or "donate a toy to charity." The options are endless, and they provide a wonderful way to engage your child in the holiday season beyond the presents.
A Cookie for Each Day: A Yummy Christmas Countdown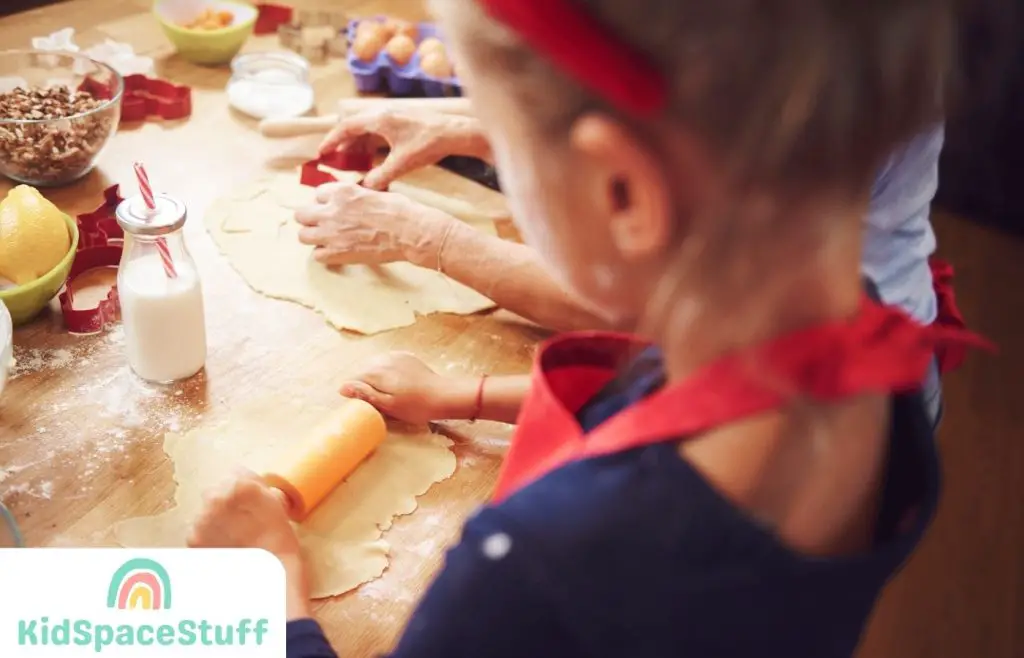 If your family loves spending time in the kitchen, why not embark on a baking-inspired Christmas countdown? This can be both a fun and delicious way to anticipate the arrival of the big day.
Decide on 24 cookie recipes you'd like to try—these could be trusted family favorites, classic holiday cookies, or new recipes you're excited about. Write down each cookie on a calendar, creating a visual map of your delicious journey to Christmas.
Each day, you and your child can enjoy making the cookie of the day. This can serve as a delightful and educational afternoon activity, allowing your child to learn basic baking skills and kitchen safety. Not to mention, by the end of the day, you'll have a fresh batch of cookies to enjoy with the whole family!
To make the process easier, try to prepare your ingredients in advance. You might want to dedicate some time at the end of November to organize your recipes and stock up on the necessary baking supplies.
Remember, the goal of this countdown is not perfection, but the joy of creating something together and the anticipation of the sweet treat you'll get to share at the end of each day.
Final Thoughts
Creating a Christmas countdown is a special way to add a sprinkle of daily holiday magic to the entire month of December.
Whether you choose to do a book countdown, a craft countdown, or a classic Advent calendar, remember that it's not about the complexity or the cost—it's about the anticipation, the daily moments of joy, and the memories you're creating with your children.
Whichever countdown method you choose, make sure it suits your family's interests and schedule. And don't forget to have fun with it. After all, the holiday season is about love, joy, and the magic of togetherness. With a little creativity and preparation, your Christmas countdown can become one of your family's favorite holiday traditions.
KidSpaceStuff is a site dedicated to helping parents find the best interior design, activities, and inspiration for their kids.